Softness and well-being
Our silk will take care of your hair, your skin & your sleep.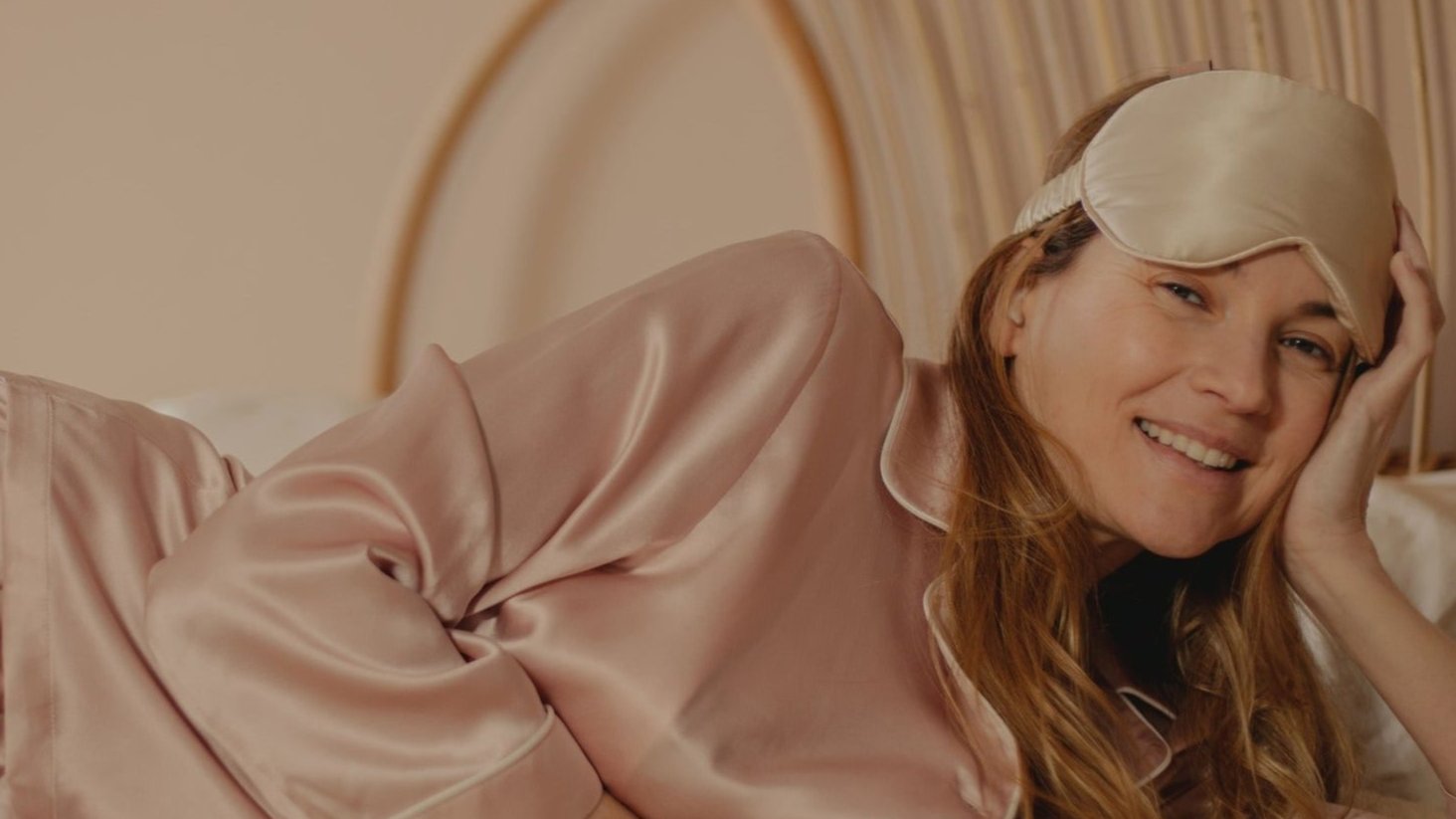 Why did I create
Emily's Pillow?
"I discovered the benefits of silk pillowcases in 2012.
I was looking for a solution to take care of my hair and help it regain its shine after significant hair loss.
I was amazed by the result . My hair was less damaged and as a bonus, my skin was less tight when I woke up!
A few years later, I wanted to democratize the benefits of silk by creating a responsible and committed brand. Emily's Pillow was born. "
Persisting the know-how
Silk comes from ancestral know-how and we have selected a century-old workshop in Asia. We also have a range made in France in order to create value locally and perpetuate traditions.
Product durability
We pay attention to the quality of all our products for maximum durability. Silk is a material that lasts for years unlike many other textile materials.
Take care of yourself and others
For us, it is essential to know how to take care of ourselves, to take care of others. This requires a healthy and gentle environment, sustainable purchasing choices that stay with us for years. Silk represents all these values.
"
The Silk Pillowcase is one of the best-kept beauty secrets in history. Already, the great empresses and princesses demanded to sleep in silk in order to preserve their hairstyle, the shine of their hair and the beauty of their skin when they woke up.
Silk is a material that has always fascinated people. It is a fiber that offers unrivaled softness to the touch, which naturally reflects light, with a sublime blend of suppleness and voluptuousness .
As a child, my grandmother made us sleep on satin sheets. The spirit was there: the idea of ​​a noble and supple material, a delicate touch and above all, a pleasure of slipping into a material that protects our skin and our hair.

It is to pay homage to this material and the beautiful memories that Emily's Pillow was born.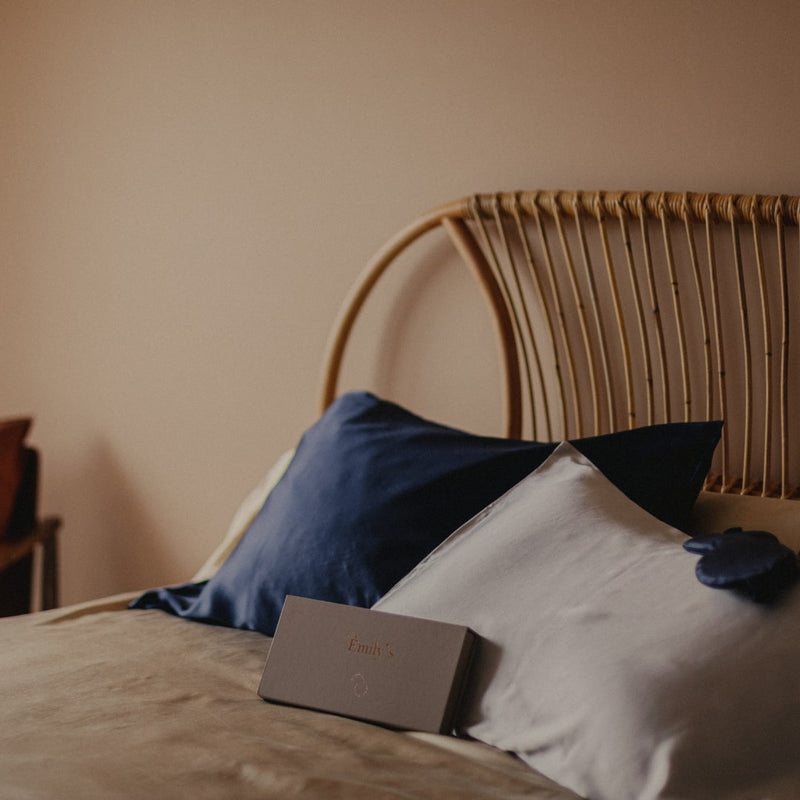 I didn't want just any silk. My team and I have selected suppliers with ancestral know-how in provinces recognized for this know-how. Our fabrics are Oeko-Tex , the dyes are vegetable and free of toxic products.
With Emily's Pillow, the objective is to perpetuate this tradition and constantly renew and realize our ideas to bring a touch of modernity to this know-how.
The company's history began with our flagship product, the silk pillowcase . Since then, Emily's Pillow has grown and offers many items, always 100% silk . You will find silk scrunchies, silk face masks, sheets, and soon magnificent 100% silk kimonos!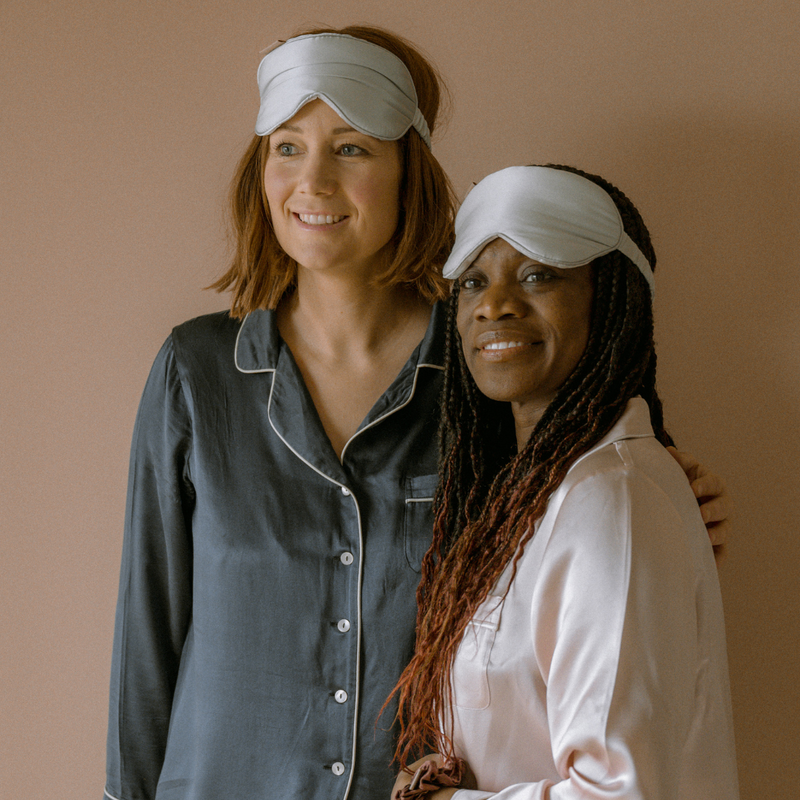 We have also developed a line of high-end 25 momme pillowcases, made in a workshop in the north of France.

Finally, our silk pillowcases and all our products are stored in Dijon , in order to deliver to you as quickly as possible.
Ordering from us is a guarantee of quality, respect for customer service and it is joining an adventure that has only just begun.

With Love,
Laure Lagarde, Founder Emily's Pillow
"