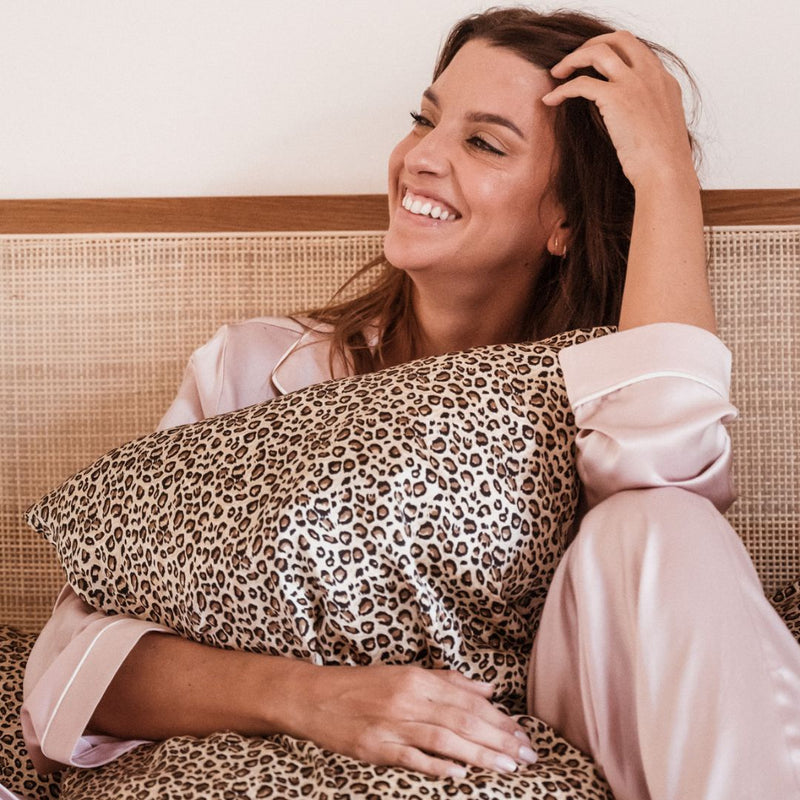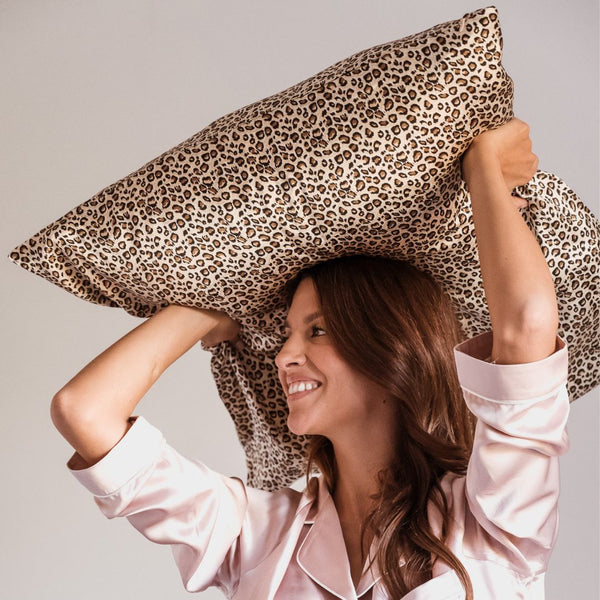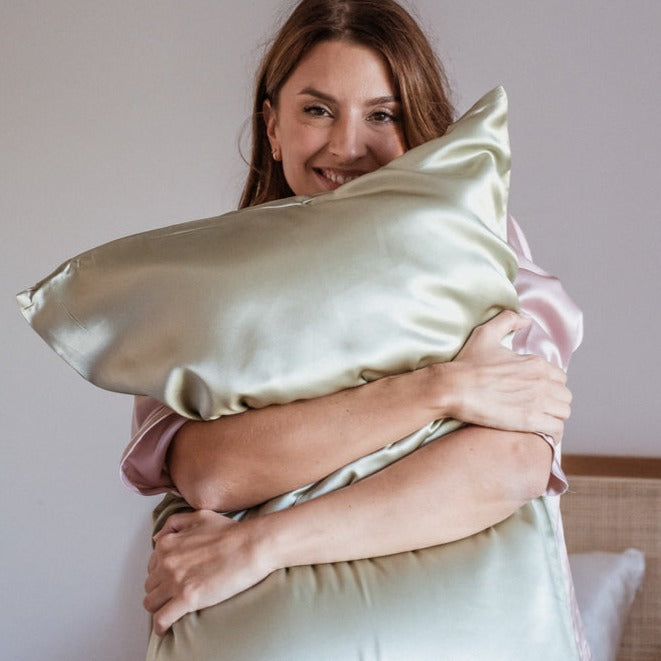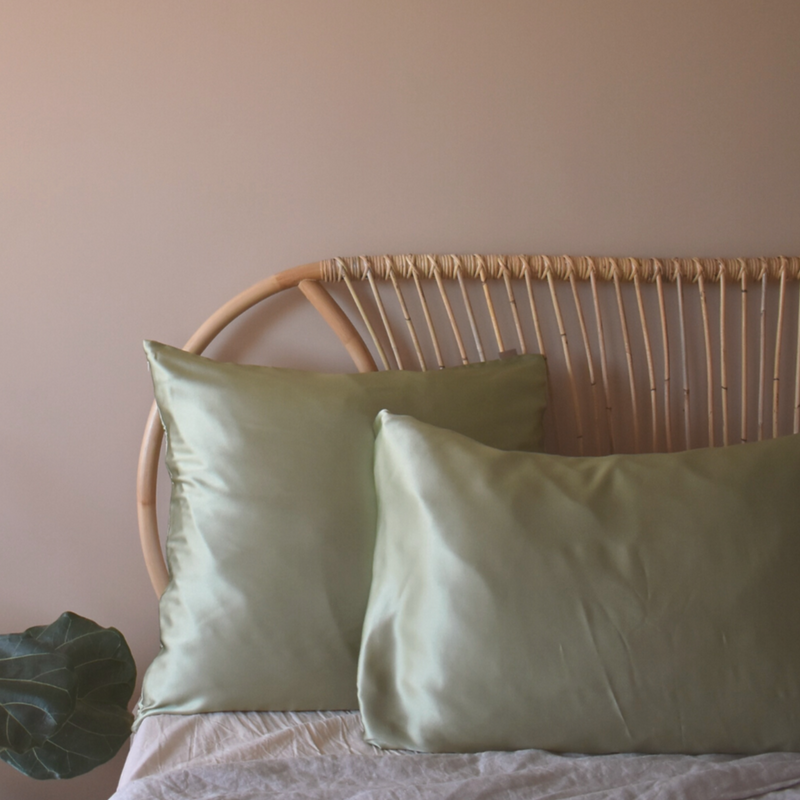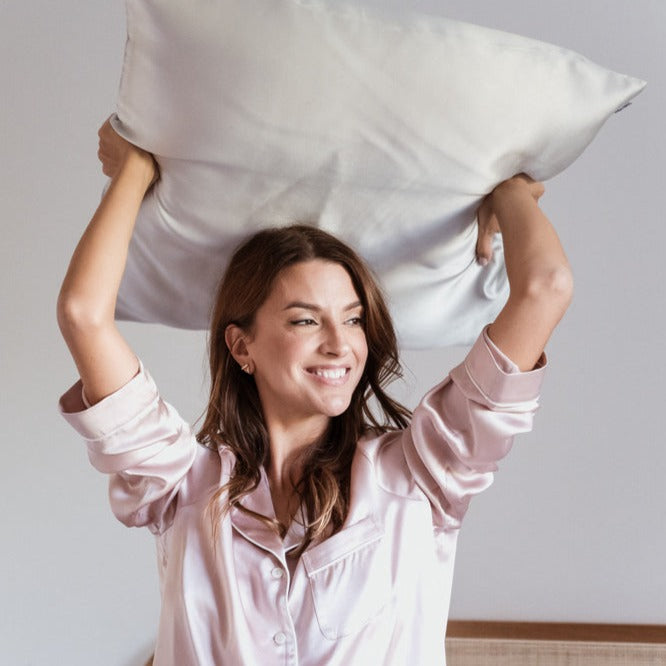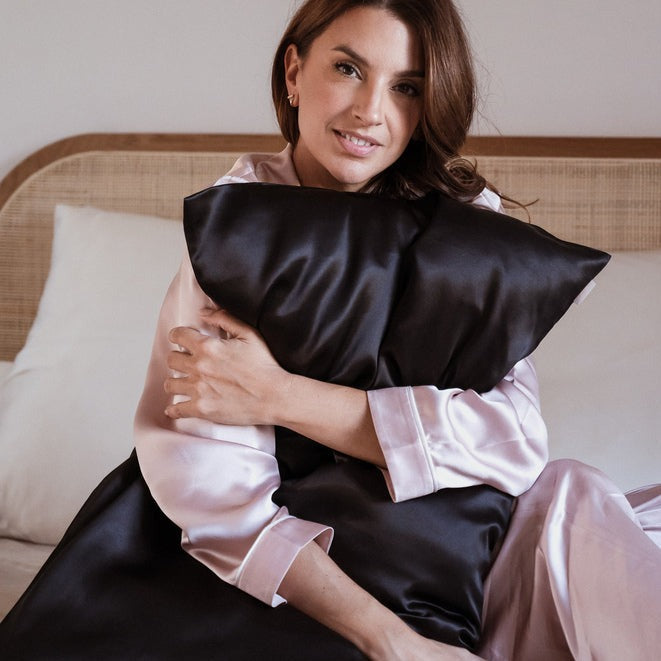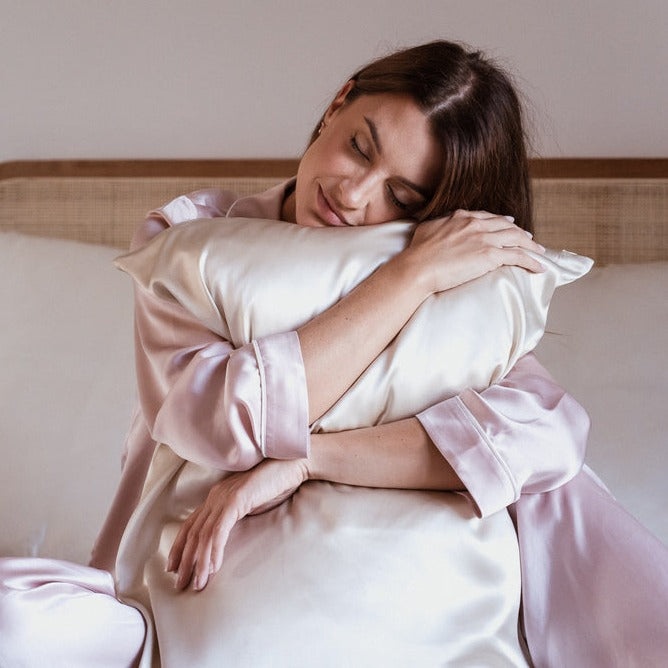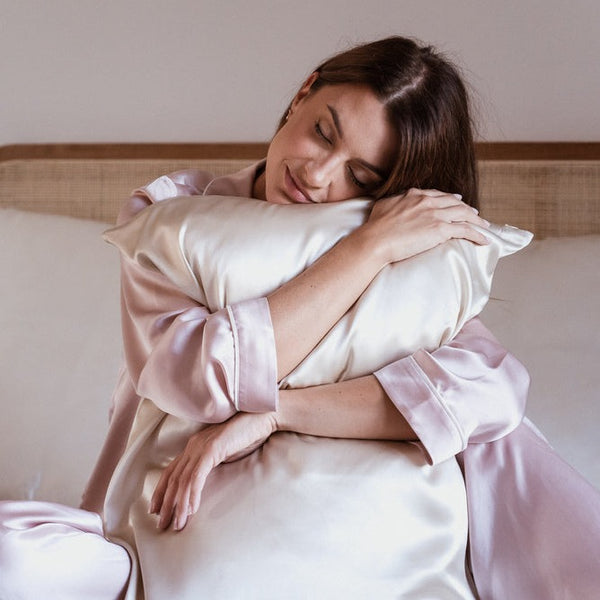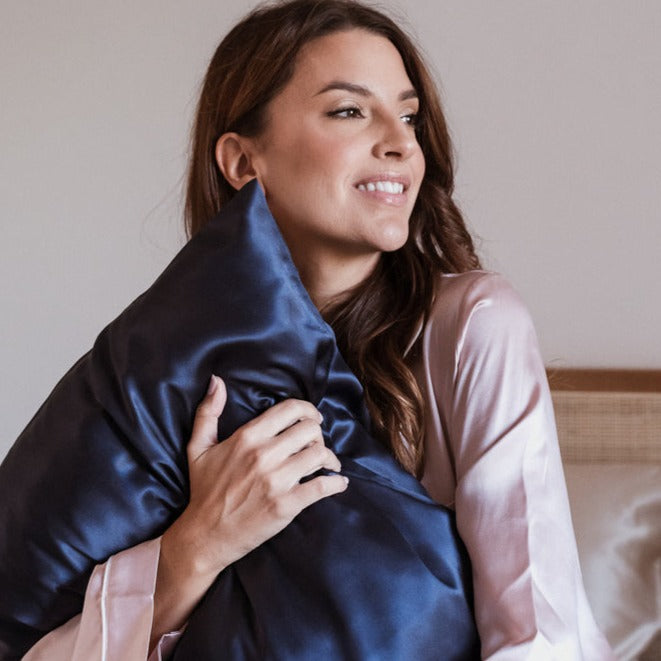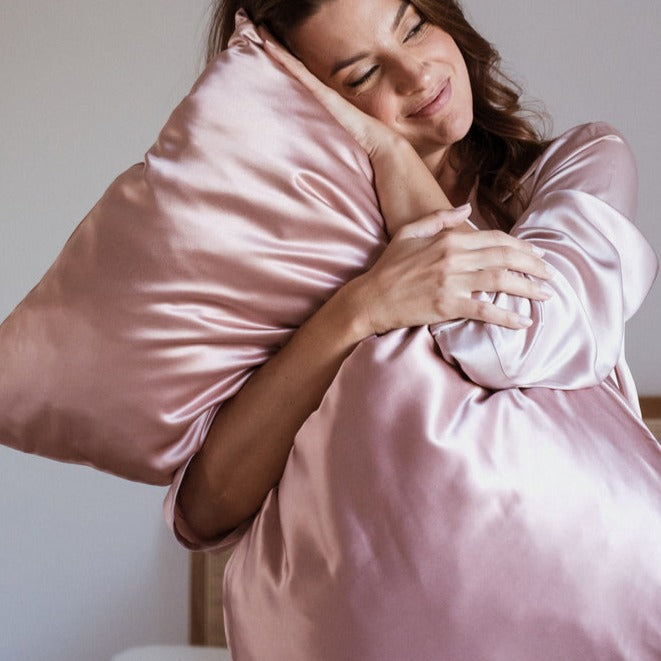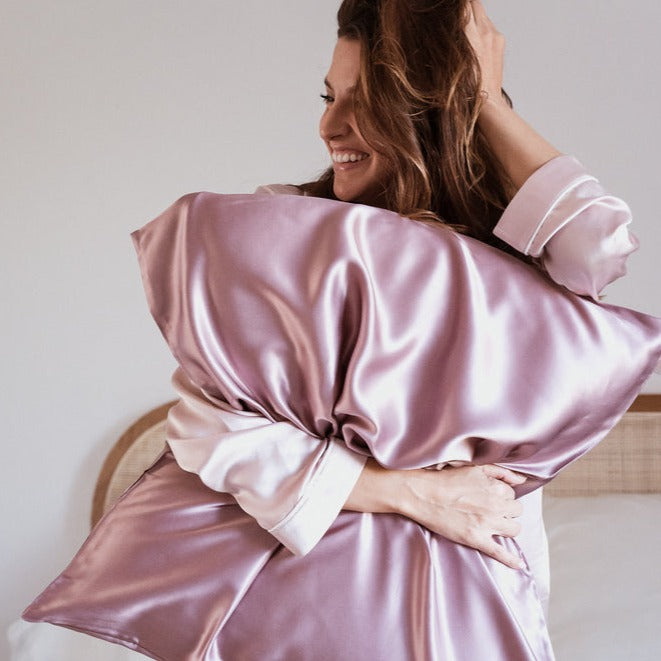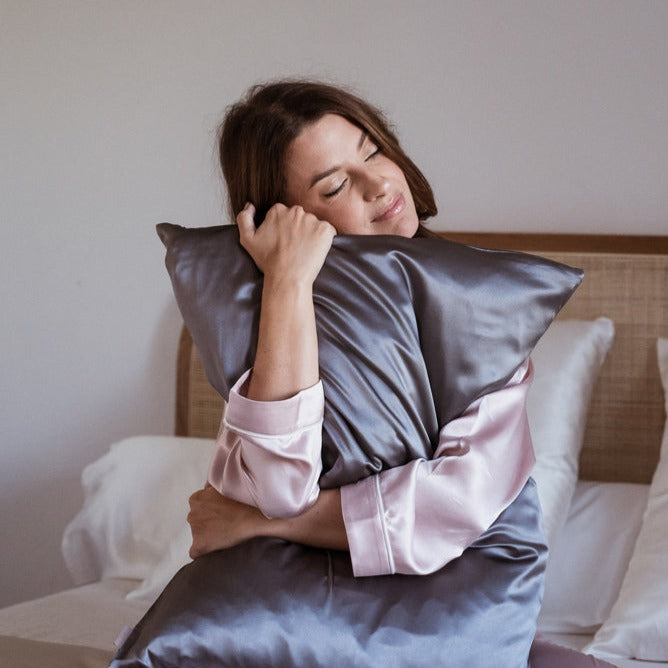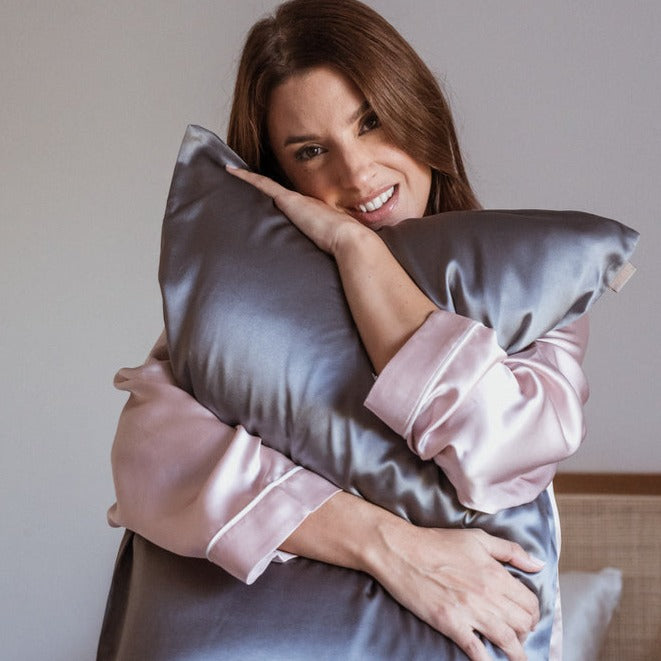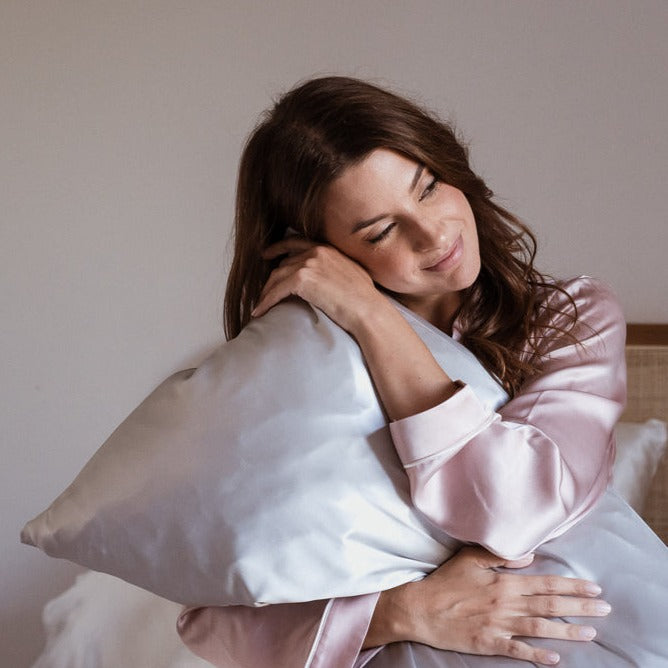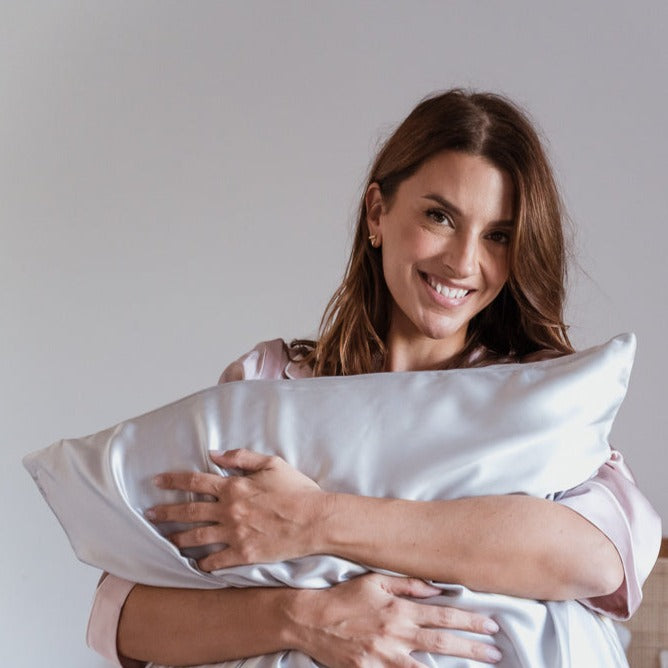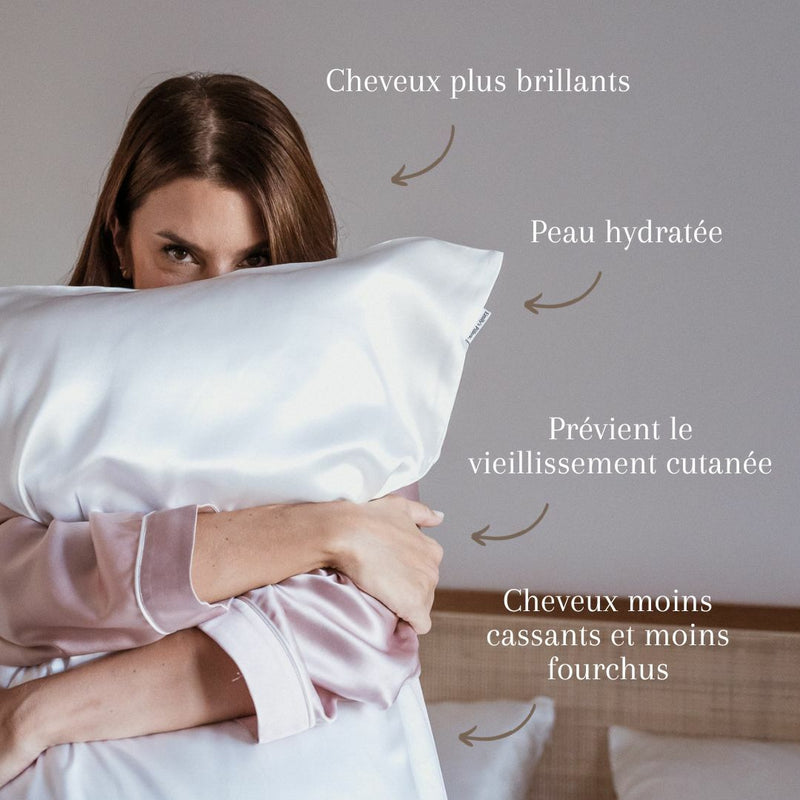 Pure Mulberry Silk Pillowcase
---
In stock
Paiement 3 x sans frais 
Retours sous 30 jours
En cadeau : Un mini chouchou issu des chutes de tissu offert !
Composition

100% mulberry silk, 19 momme, Grade 6A, organic silk, vegetable dye.
Interview

3 things must be respected when washing your silk so that it will last you for many years:

Machine wash at 30°
with a spin of 600 rpm
wash inside out

In addition to this, it is recommended to wash them in a washing net and with similar colors.

Silk pillowcases dry in just a few hours!

Very practical, you do not need to iron your silk products.

To find out more , see our article .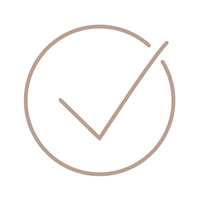 Certifié OEKO-TEX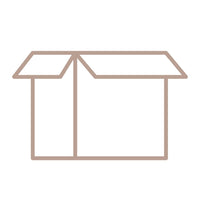 Livraison 48H
Transport ferroviaire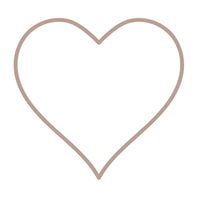 Garantie à vie
"Silk, an anti-hair breakage ally. Silk contains amino acids and proteins, so it will provide hydration to your hair."
"Silk contains amino acids and proteins, so it will provide hydration to your hair," explains Laure. "It will be shinier and the ends will be less split."
"Would you like to have soft, silky hair that doesn't tangle, and beautiful, smooth skin when you wake up? It's possible! With Emily's Pillow silk pillows."
"Laure Lagarde created Emily's Pillow in March 2020. The company sells silk pillowcases online known to protect the skin's moisture during sleep."
Discover our 100% silk pillowcases!
Anti-aging, anti-wrinkle, shinier hair...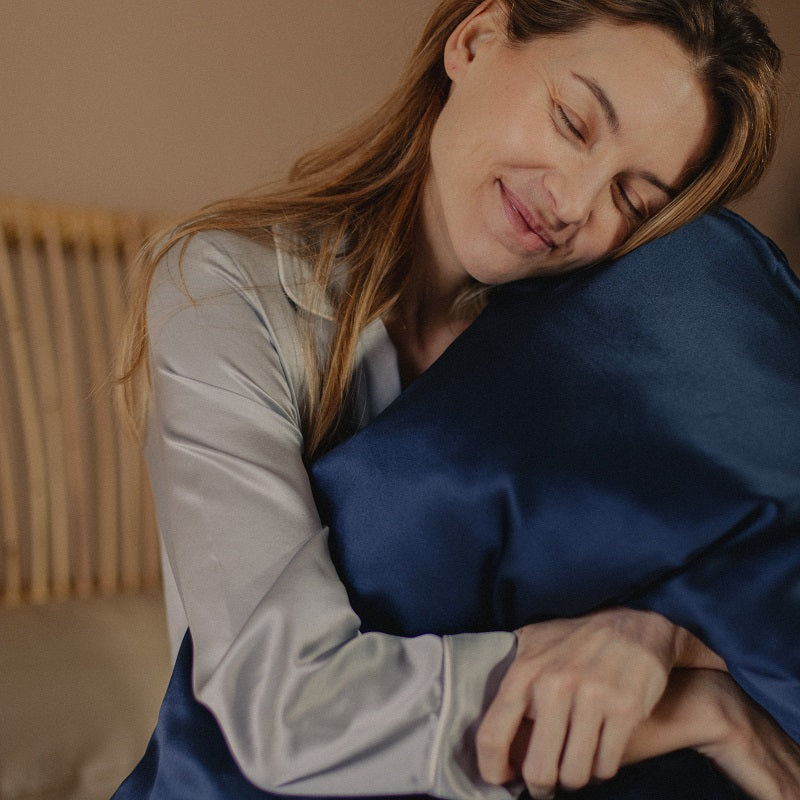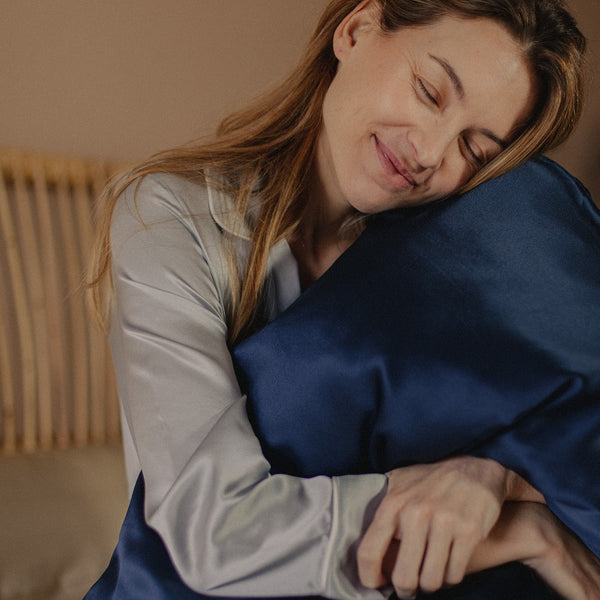 Anti-aging effect
The softness of our silk is ideal for dry and sensitive skin. Our material causes less friction and this is felt on your skin.
Incomparable anti-wrinkle properties thanks to the 18 amino acids naturally contained in silk protein.
Less brittle hair
3 x softer than cotton, the silk pillowcase preserves the hair fiber .
The amino acids contained in silk help maintain hair hydration . They are therefore brighter and less brittle .
Preserves your skin and makes it more beautiful
The softness of silk glides over your skin and lets it breathe without absorbing your creams . It protects your skin night after night.
Result: The skin feels less tight when you wake up and is more luminous.
Invisible zip and careful finishes
Because we pay attention to details , we have thought about your comfort by integrating a discreet closure and careful finishes .
Opt for a square or rectangle pillowcase!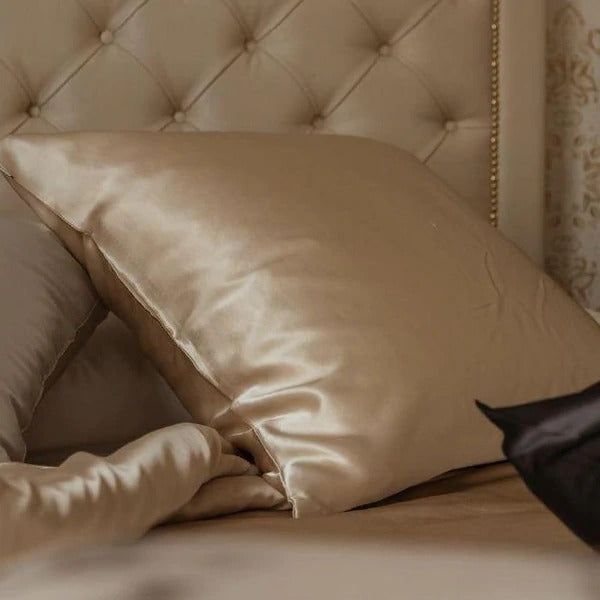 Thermoregulatory
Naturally thermoregulatory , the silk pillowcase will bring you freshness in summer and warmth in winter. It is therefore ideal for your summer nights or cooler nights.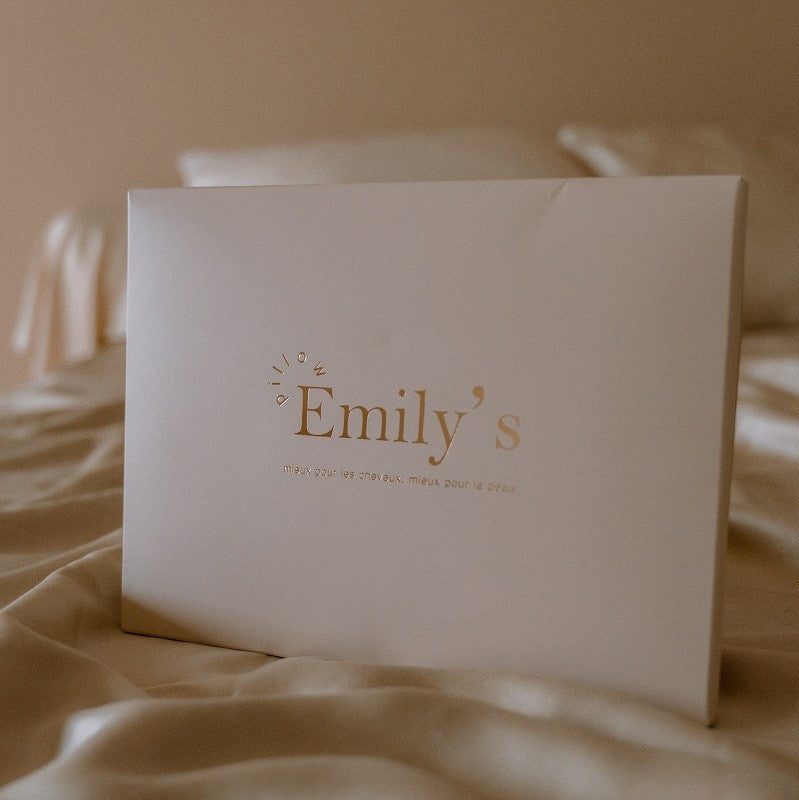 Careful packaging
Your silk pillowcase is delivered to you in a pretty envelope in the colors of Emily's Pillow!
Ideal to take everywhere!
Machine washable at 30°
Our silk pillowcases are machine washable at 30° and air dry within a few hours. No ironing necessary!
What do our customers say?
1 month, the result is there
I have been using my silk pillowcases daily for 1 month now, the result is there! My hair is much less dry and swollen, it is supple and silky. I will no longer use cotton pillowcases, I highly recommend your silk pillowcases 😍
Additional comfort
My daughter's hair before and after sleeping on silk. We immediately felt the difference with cotton. I have already washed it 3 times and the cover hasn't moved, I machine wash it at 30° as indicated. We really feel extra comfort with silk! I adore!
Received quickly
I have always used classic cotton pillowcases, I never thought about switching to silk. I started on the advice of a friend, and I wouldn't reuse cotton for anything in the world. Received quickly, I ordered two pairs and I am delighted with them. THANKS!
Why did I create
Emily's Pillow?
I discovered the benefits of silk pillowcases in 2012.
I was looking for a solution to take care of my hair and help it regain its shine after significant hair loss.
I was amazed by the result . My hair was less damaged and as a bonus, my skin was less tight when I woke up!
A few years later, I wanted to democratize the benefits of silk by creating a responsible and committed brand. Emily's Pillow was born. "
Why our silk
It's incredible ?
Best quality

A very high-end silk, grade 6A, which lasts for years!

A production in France

A partly French confection, in Lille

Historical workshops

The 3 workshops we use have been selected for their know-how and expertise in silk

Oeko Tex

Our silk is organic, without harmful products and with vegetable dyes
Questions
Our products are delivered within 48 hours to your home or to a relay point depending on the delivery method chosen.
Please note that our stocks are in Île-de-France, which allows us to deliver to you very quickly.
For products sold as pre-orders (out of stock), the shipping time will be communicated to you on the product page.
For more information visit the FAQ page
3 things must be respected when washing your silk product so that it lasts over time:
you have to wash at 30°
with a spin of 400 rpm (600 max)
wash inside out
In addition to this, it is recommended to wash them in a small protective bag and with similar colors.
Silk pillowcases dry very quickly, in less than a day they will be usable to sleep on again ;)
Very practical, you do not need to iron your silk products.

You can also consult our guide to silk care
You will probably find your answer in our FAQ here .
Can't find your answer? Please send us an email to contact@emilyspillow.com or via the contact form .
We respond to all messages within 24 hours, excluding Saturdays, Sundays and public holidays. We will be happy to answer your questions or requests for information.
You have 30 days from the date of receipt to return an item to us.
Here is the procedure for a return:
We invite you to return the item to us via the Return Portal in order to have the return label. Important : Please put it in its original packaging.
Please then send us proof of return by email (contact@emilyspillow.com) for tracking of the package.
We will proceed with the appropriate processing upon receipt of this proof.